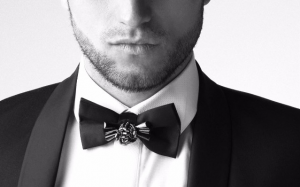 Our EGO man is determined not to blend into crowds, not be another number, another soul wandering aimlessly towards the end, he knows his obsessions can devour him, but what is life without risk? He battled his demons and triumphed, master of his own fate.
His scent is always there, reminding him, whispering in the back of his head "I am nothing but a doorstep to what I can become". When everything fade, I will be remembered, and my scent… will last forever.
Ego is a sin, and our EGO woman knows it, She read the stories of Narcissus, The hunter whose beauty and pride brought about his death, She treads a dangerous path and is fully aware it, but she is not one to run away from a challenge, not when such a prize lies just within her grips, nothing can stop her from achieving her originality.
Her scent is a bridge, allowing others a glimpse into her world. She confidently declares "My words are heard, my acts are remembered and my scent… will last forever".